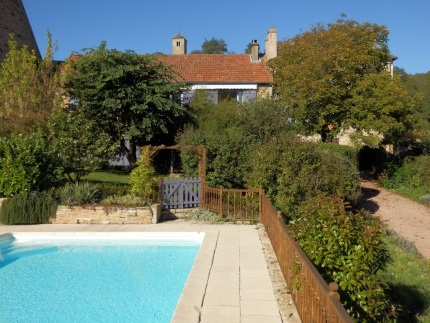 The cottage is located at Culles-les-Roches, a small and genuine village of the cote Chalonnaise, in the heart of south Burgundy's vineyards.
The village, hooked on the south side of a hill, is overlooking vineyards and green valley scenery.
It is close to the medieval city of St-Gengoux-le-National, offering numerous citymarkets and restaurants.
Enjoy your visit on this website !